An August-24th New York Times article about audacious astronomer Avi Loeb concludes with this: "Now, that being said, if [Dr. Loeb] finds something, it's life-changing ... It will change everything." What was "being said" referred to professional academic complaints about Dr. Loeb's alleged "transgressions against scientific norms and protocols." However, no one disputes the excitement of Prof. Loeb's investigations. Wonderfest joins the Commonwealth Club to present controversial Harvard astronomer Avi Loeb in conversation about ideas in his latest book, Interstellar: The Search for Extraterrestrial Life and Our Future in the Stars. That conversation will explore some vital — if highly speculative — long-term questions: How do we prepare for first contact with ET? And how can our species itself become interstellar?
Dr. Avi Loeb is Professor of Science and former chair of the Astronomy Department at Harvard University. During this online event, he will be in conversation with the Commonwealth Club's George Hammond.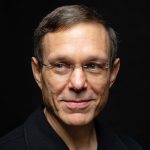 Dr. Avi Loeb
WHAT: Avi Loeb's Search for Extraterrestrial Life
WHERE: ONLINE, with the Commonwealth Club
WHEN: 2023-09-05 — 3pm PDT, Tuesday, Sep 5 (1 hour)
HOW:
Please pre-register with the Commonwealth Club (via the URL below) to receive a link — via email — to this live-stream event. Use discount code WonderfestPromo for $10 off the ticket price, rendering that ticket completely FREE.
Collaborators:
The Commonwealth Club