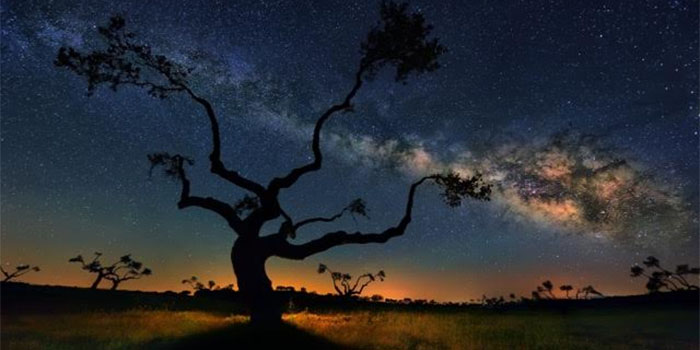 Whether you're a NightLife regular or rookie, Wonderfest's 
Cosmic
 NightLife is not to be missed. It features three of the most exciting and insightful space experts in the Bay Area — and perhaps on planet Earth. Here's the schedule and line-up:
7:00pm

 – Chris McKay (Planetary Scientist, NASA-Ames)
on "Challenges and Mysteries of Planetary Exploration" — As we explore the many worlds in our Solar System, we are continually surprised. Challenges and mysteries remain: the most interesting of which is the question of life.
7:45pm

 – Dan Werthimer (SETI@home Chief Scientist, UC Berkeley)
on "If We're Not Alone, When Will Earthlings Find ET?" — The Fermi Paradox asks, "If extraterrestrial intelligence is common in the cosmos, then where is everybody?" Current and future SETI projects, including the new $100-million Breakthrough Foundation Listen project, may finally provide an answer.
8:30pm

 – Alex Filippenko (Professor of Astronomy, UC Berkeley)
on "A Universe of Universes? Reflection on Life and the Cosmos" — The Laws of physics, as well as cosmic statistics, may imply the existence of multiple universes, only a small minority of which could be suitable for the development of complexity and life as we know it. Come hear arguments favoring the existence of a "multiverse," of which our universe is one special member.
WHAT:  Wonderfest's "Cosmic NightLife" at the Cal Academy
WHO:  

Alex Filippenko, UC Berkeley; Chris McKay, NASA-Ames; Dan Werthimer, UC Berkeley

WHEN:   

 

6:00 PM

, 

Thursday, October 22

WHERE:  California Academy of Sciences, 

55 Music Concourse Drive, Golden Gate Park, San Francisco

TICKETS:  

Purchase tickets at this 

Cal Academy site
WHY:  Because we're curious creatures.
——————————–
Wonderfest works every day to promote the scientific outlook. For as little as $1/month, why not become a Wonderfest Patron? As the Medici family were patrons of popular art in old Italy, you can become a patron of popular science and rationality in the modern Bay Area. (And you'll get that tax-deduction that the Medici never did!) Please become a regular supporter of Wonderfest, and help enlarge the concept of scientific community.
Become a Wonderfest Patron: http://www.patreon.com/wonderfest
Make a one time donation: http://wonderfest.org/donate
If you shop at Amazon.com, why not shop at AmazonSmile? It doesn't cost you a dime extra, selection and prices are the same, and a small percent supports Wonderfest and science!
http://amazon.wonderfest.org.
Watch more videos: http://videos.wonderfest.org
Join us on:
http://facebook.com/wonderfest
http://twitter.com/wonderfest