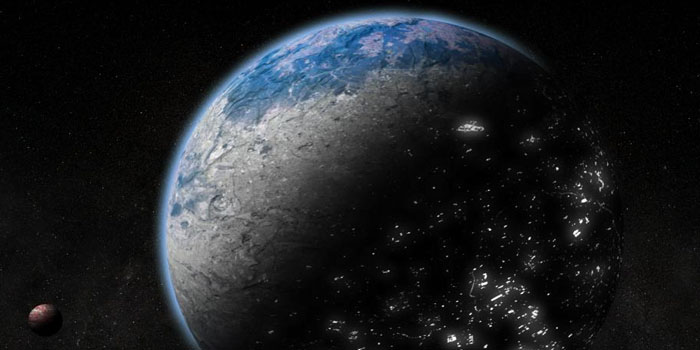 The Breakthrough Prize Foundation has committed $100 Million to UC Berkeley and other institutions for the most comprehensive Search for Extraterrestrial Intelligence (SETI) ever conducted. Chief Scientist of Berkeley SETI, Dan Werthimer, will describe the rationale for past and future searches, and will show how new technologies are revolutionizing SETI.
WHAT:  Breakthrough Listen: Grand New Search for ET
WHO:  Dan Werthimer

, Chief Scientist, UC Berkeley SETI

WHEN:  

7:30 pm

, 

Saturday, October 17, 2015

WHERE:  

Cushing Memorial Amphitheater, Mount Tamalpais State Park <

http://goo.gl/maps/iRRFR

>

HOW:  

Admission is FREE. Bring a flashlight, and, just in case, wear warm clothes in layers. If bad weather threatens, call 

415-455-5370

 after 

4pm

. This event is presented in collaboration with Mount Tamalpais State Park, Friends of Mt. Tam, San Francisco Amateur Astronomers, and the Mt. Tam Astronomy Programs.



Kindly consider supporting Wonderfest, below.
WHY:  Because we're curious creatures.
——————————–
Wonderfest works every day to promote the scientific outlook. For as little as $1/month, why not become a Wonderfest Patron? As the Medici family were patrons of popular art in old Italy, you can become a patron of popular science and rationality in the modern Bay Area. (And you'll get that tax-deduction that the Medici never did!) Please become a regular supporter of Wonderfest, and help enlarge the concept of scientific community.
Become a Wonderfest Patron: http://www.patreon.com/wonderfest
Make a one time donation: http://wonderfest.org/donate
If you shop at Amazon.com, why not shop at AmazonSmile? It doesn't cost you a dime extra, selection and prices are the same, and a small percent supports Wonderfest and science!  
http://amazon.wonderfest.org.
Watch more videos: http://videos.wonderfest.org
Join us on:
http://facebook.com/wonderfest
http://twitter.com/wonderfest