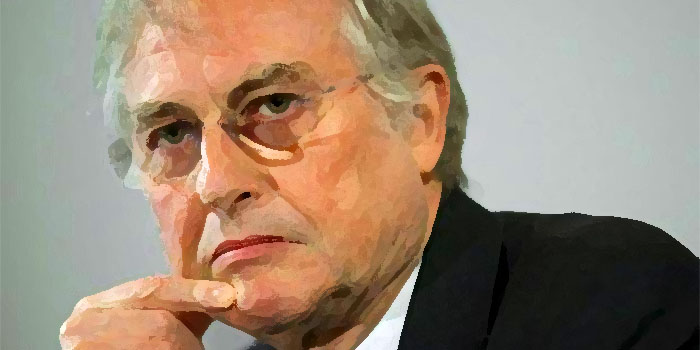 Richard Dawkins is a British evolutionary biologist, ethologist, science writer, and outspoken atheist. In 1976, he published his first book, The Selfish Gene, which emphasized the gene as the key unit of biological evolution, and coined the term meme as the unit of cultural evolution. In 2013, Dawkin's Appetite for Wonder chronicled "the making of a scientist" up to the appearance of The Selfish Gene. Now, with My Life in Science, Dawkins discusses his later life as "Darwin's Rottweiler" and as a leader of the New Atheism movement.
WHAT:  Richard Dawkins — My Life in Science
WHO:  Richard Dawkins, Evolutionary Biologist
WHEN:   Saturday, October 3 — 1:15pm check-in, 2:00pm program, 3pm book signing
WHERE:  Morris Dailey Auditorium, San Jose State University, One Washington Square, San Jose
HOW:  In association with Commonwealth Club Silicon Valley.
WHY:  Because we're curious creatures.
$10 Discount!!!  Follow these steps to secure a $10 discount on either NONMEMBER ticket price, "General Admission" or "Premium" (membership here refers to Commonwealth Club members):
1) Click "Enter promotional code" at lower right.
2) Enter the promo code WONDERFEST, and click "Apply."
3) Choose 1 or 2 "Nonmember" tickets.
4) Click "Order Now" to begin payment procedure.
——————————–
Wonderfest works every day to promote the scientific outlook. For as little as $1/month, why not become a Wonderfest Patron? As the Medici family were patrons of popular art in old Italy, you can become a patron of popular science and rationality in the modern Bay Area. (And you'll get that tax-deduction that the Medici never did!) Please become a regular supporter of Wonderfest, and help enlarge the concept of scientific community.
Become a Wonderfest Patron: http://www.patreon.com/wonderfest
Make a one time donation: http://wonderfest.org/donate
If you shop at Amazon.com, why not shop at AmazonSmile? It doesn't cost you a dime extra, selection and prices are the same, and a small percent supports Wonderfest and science!  
http://amazon.wonderfest.org.
Watch more videos: http://videos.wonderfest.org
Join us on:
http://facebook.com/wonderfest
http://twitter.com/wonderfest