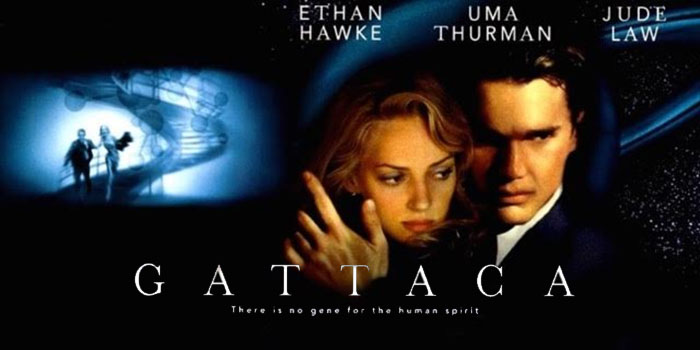 Perhaps "Biology is not destiny." But our genetic code is at least writing on the wall! 1997's GATTACA is a sci-fi thriller that explores what happens when society can control that writing — when eugenics and genetic discrimination are the norm. Is this our future? Expert commentary and audience Q&A will be provided by Prof. Hank Greely, Director of the Center for Law and the Biosciences at Stanford University. Dr. Greely is both Professor of Law and Professor of Genetics, and he directs Stanford's Program in Neuroscience and Society.
WHAT:  

Special screening of 

GATTACA

, with Ethan Hawke and Uma Thurman

WHO: 

Expert commentary by Hank Greely, Professor of Genetics and of Law, Stanford

WHEN:  7:00 PM, Wednesday, Sept 30, 2015
WHERE:  

Balboa Theater, 3630 Balboa Street, San Francisco

TICKETS: <

http://www.cinemasf.com/balboa/buy-tickets/

>. 

Presented by Wonderfest and SF in SF.

WHY:  Because we're curious creatures.
Wonderfest works every day to promote the scientific outlook. For as little as $1/month, why not
become a Wonderfest Patron
? As the Medici family were patrons of 
popular art
in old Italy, you can become a patron of 
popular science and rationality
 in the modern Bay Area. (And you'll get that tax-deduction that the Medici never did!) Please
become a regular supporter of Wonderfest
, and help enlarge the concept of
scientific community
.
If you shop at Amazon.com, why not shop at AmazonSmile? It doesn't cost you a dime extra, selection and prices are the same, and a small percent supports Wonderfest and science! 
http://amazon.wonderfest.org.
Watch more videos: http://videos.wonderfest.org
Join us on:
http://facebook.com/wonderfest
http://twitter.com/wonderfest