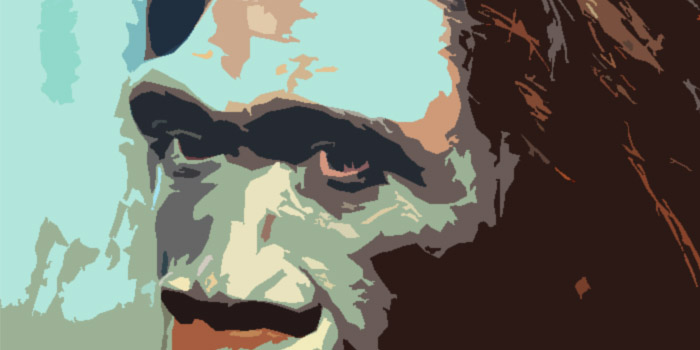 Who's your (ancient) daddy? Did he walk upright? Could he control fire? Did he have a brow ridge that wouldn't quit?! Then maybe he was a Homo of the erectus — not so sapient — type. Many new Homo erectus specimens have been added to the global repository in the past decades, and many new interpretations have followed. It is more that most can easily digest. Come join professor Henry Gilbert, discoverer of the Daka Homo erectus cranium, to have the Pleistocene evidence of your ancestors' evolutionary history explained.
WHAT:  Whatever Happened to Homo erectus?
WHO:  Henry Gilbert, Assoc. Professor of Anthropology, CSU East Bay, and Researcher, Human Evolution Research Center, UC Berkeley
WHEN:  7:00pm, Wednesday, August 20, 2014
WHERE:  SoMa StrEat Food Park, 428 – 11th Street, San Francisco
HOW: Produced in collaboration with Ask a Scientist.
WHY:  Because we're curious.
ADMISSION: FREE – Please register.
Please consider making a tax-deductible donation to Wonderfest to help us promote the scientific outlook. Even a modest gift will make more events like this possible.