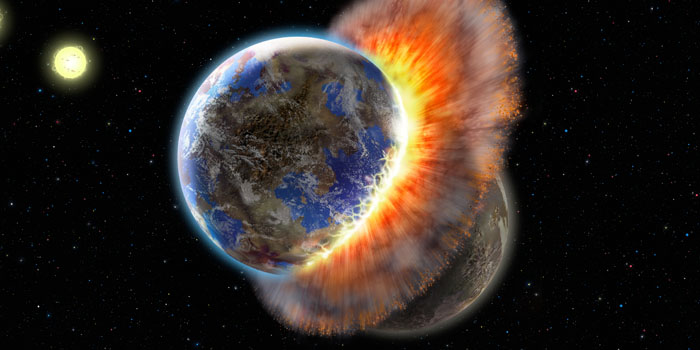 Planet Earth is constantly being struck by interplanetary debris: fine dust, rocks, boulders (big enough to outshine the Sun when they die), asteroids, comets, and even small stray planets. Some of these events offer glorious night-time views, others can cause planetary annihilation. Please join Dr. Zahnle as he explores the glories and the threats … when worlds collide.
Wonderfest and the Mt. Tamalpais Astronomy Program present Planetologist Kevin Zahnle from the NASA-Ames Research Center for a talk on Earth's status as a "rock star" for powerful impacts from space.  
After Dr. Zahnle's presentation, the San Francisco Amateur Astronomers (SFAA) will provide big telescopes for wonderful close-up views of the heavens.
WHAT:  "When Worlds Collide," a lecture followed by star gazing
WHO:  Dr. Kevin Zahnle, planetologist, NASA-Ames Research Center, and Paul Salazar, the Urban Astronomer
WHEN:  Saturday, May 31, 2014;  8:30 PM
WHERE:  Cushing Memorial Amphitheater, Mt. Tamalpais State Park, 801 Panoramic Hwy., Mill Valley, CA.  Also, try this Google Maps URL <http://goo.gl/maps/w0pFy>
HOW:  Presented in collaboration with the Mt. Tam Astronomy Program, SFAA, Friends of Mt. Tam, and California State Parks. Just in case, please wear warm clothes in layers, and call 415-455-5370 if the weather looks dodgy. Bring a flashlight, a seat cushion, and a heavenly amount of curiosity.
ADMISSION: FREE
Please consider making a donation to Wonderfest to help us promote science. Even a modest gift will make more events like this possible.