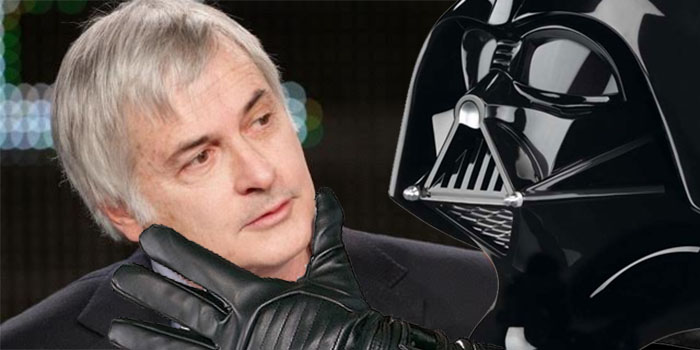 Only a heartless curmudgeon would analyze Star Wars: The Force Awakens for its science mistakes. But only a very special Caltech PhD astrophysicist (who makes an honest living hunting for ET!) could help us to enjoy and understand the science beneath the Star Wars world. Kindly check your light saber at the door, and join the SETI Institute's Dr. Seth Shostak as he explores—with great humor and insight—everything from Mos Eisley cantina diversity to the jump to light speed. As The Force awakens, so will our appreciation of science.
WHAT: 

The Science of Star Wars

WHO:  

Seth Shostak, Senior Astronomer & Director, Center for SETI Research

WHEN:  

 

7:00 PM

, 

Wednesday, December 16, 2015

WHERE:  SoMa StrEat Food Park, 428 – 11th Street, San Francisco, CA 94103
http://www.somastreatfoodpark.com/ Map: https://goo.gl/maps/wURbeYSER7r

HOW:  Reserve preferred seating with Eventbrite, below. Produced in partnership with Ask a Scientist http://askascientistsf.com
WHY:  Because we're curious creatures.
——————————–
Wonderfest works every day to promote the scientific outlook. For as little as $1/month, why not become a Wonderfest Patron? As the Medici family were patrons of popular art in old Italy, you can become a patron of popular science and rationality in the modern Bay Area. (And you'll get that tax-deduction that the Medici never did!) Please become a regular supporter of Wonderfest, and help enlarge the concept of scientific community.
Become a Wonderfest Patron: http://www.patreon.com/wonderfest
Make a one time donation: http://wonderfest.org/donate
If you shop at Amazon.com, why not shop at AmazonSmile? It doesn't cost you a dime extra, selection and prices are the same, and a small percent supports Wonderfest and science!  
http://amazon.wonderfest.org.
Watch more videos: http://videos.wonderfest.org
Join us on:
http://facebook.com/wonderfest
http://twitter.com/wonderfest