A total solar eclipse, when the Moon fully covers the bright disk of the Sun and reveals the breathtaking solar corona, is one of nature's most magnificent spectacles; it's truly an awe-inspiring experience that moves some people to tears. On August 21, 2017, for the first time in 38 years, the very narrow path of a total solar eclipse falls on the continental United States. Come learn about total solar eclipses and how to view this one!
Speaker Alex Filippenko is one of the world's most highly cited astronomers, and was voted UC Berkeley's "Best Professor" a record nine times. He appears frequently on TV documentaries and is addicted to observing total solar eclipses throughout the globe, having seen 15 so far!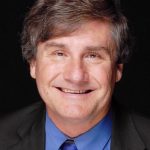 Alex Filippenko
WHAT: The Glorious All-American Total Solar Eclipse of August 2017
WHO: Alex Filippenko, Professor of Astronomy, UC Berkeley
WHEN: 2017-04-29 8:30pm, Saturday, April 29, 2017 -- Astronomy Day!
HOW: This FREE event is presented by Wonderfest, the Friends of Mt. Tam, the San Francisco Amateur Astronomers, and Mount Tamalpais State Park. Optional sky tour and telescope viewing will follow. Bring a flashlight and — even though mountaintop weather (above the fog) is often warmer than down at sea level — wear warm clothes in layers. If bad weather threatens, call 415-455-5370 after 4pm on event day.
Collaborators:
Friends of Mt. Tam
San Francisco Amateur Astronomers
Mount Tamalpais State Park