"Europa Report" is, scientifically and dramatically, one of the best science fiction films to come along in years. According to Popular Science, it "sets a new standard for realism in sci-fi." At the same time, the critics at Rotten Tomatoes rate Europa Report as "80% Fresh." (That's high praise even for a Scorsese or Allen film!) The only way that Wonderfest and SF in SF can improve "Europa Report" is to follow it with the insights of legendary astrobiologist Dr. Chris McKay. McKay will likely poke some intriguing holes in Europa Report. In doing so, he will vastly inflate our understanding of interplanetary travel AND of hypothetical life in Europa's temperate ocean –– in orbit around mighty Jupiter.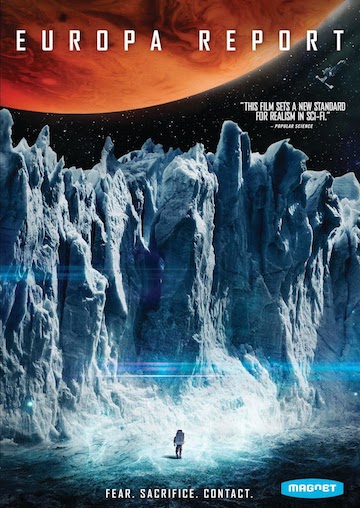 WHAT:  The Road to Europa
WHO:  Dr. Chris McKay, Planetary Scientist, NASA-Ames Research Center
WHEN:  7:00pm, Monday, June 30, 2014
WHERE:  SoMa StrEat Food Park, 428 – 11th Street, San Francisco, CA 94103
HOW:  First, a special screening of 2013's Europa Report, then discussion and Q&A with Dr. McKay. Produced in collaboration with SF in SF.
WHY:  Because we're curious creatures.
ADMISSION: FREE.  Please register with Eventbrite, below:
Please consider making a donation to Wonderfest to help us promote science. Even a modest gift will make more events like this possible.