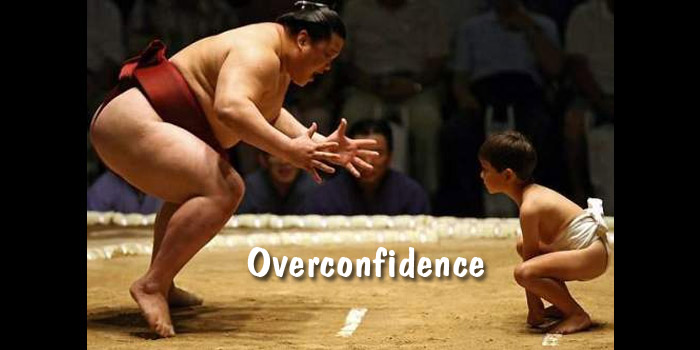 While self-confidence is a prized human attribute, too much confidence can be obnoxious, pernicious, and even deadly. This audience-participation skeptalk will present a simple 10-question quiz to measure an important aspect of individual self-confidence. With analysis and discussion of these measurements, audience members will be better able to calibrate properly their personal levels of self-confidence. The ultimate goal will be a "healthier skepticism" toward one's own depth of knowledge about the world.  
Presented in collaboration with the Bay Area Skeptics <http://www.baskeptics.org>
Overconfidence and the Frailty of Knowledge from Wonderfest on FORA.tv
WHAT: Overconfidence and the Frailty of Knowledge
WHO: Dr. Marilin Colon, Lecturer in Psychology, Cal State East Bay 
and   Tucker Hiatt, Visiting Scholar in Chemistry, Stanford
WHEN: 7:30 PM, Wednesday, January 16, 2013
WHERE: La Peña Lounge, 3105 Shattuck Avenue, Berkeley
Please consider making a donation to Wonderfest to help us promote science. Even a modest gift will make more events like this possible.