To measure distances to far-away galaxies, astronomers make use of what are called "standard candles," objects whose true brightness can be calibrated accurately. Our speaker, USF astrophysicist Xiaosheng Huang, will discuss 
Type Ia supernovae
, the most powerful of all standard candles, including how to make them an even more useful tool for understanding the evolution of the cosmos.
Admission is FREE, but please register below. Bring a flashlight; and, just in case, wear warm clothes in layers. If bad weather threatens, call 415-455-5370 after 4pm. Hang around afterward for a laser-guided tour of the night sky AND for celestial viewing through the big telescopes of the San Francisco Amateur Astronomers (SFAA). This event is co-produced by Wonderfest, the Mount Tam Astronomy Program, Mt. Tamalpais State Park, Friends of Mt. Tam, and the SFAA.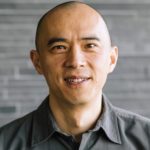 Dr. Xiaosheng Huang
WHAT: Measuring Cosmological Distances with Supernovae
WHO: Dr. Xiaosheng Huang, Asst. Professor of Physics, University of San Francisco
WHERE:
Cushing Memorial "Mountain" Amphitheater, Ridgecrest Blvd., Mt. Tamalpais State Park
Map: [
http://goo.gl/maps/iRRFR
]
WHEN: 2016-08-06 — 8:30pm, Saturday, August 6, 2016
HOW: No ticket required, but please register with Eventbrite via the link below.