Drought, wind, rain. Wildfire, flooding, crop failure, species extinction. Changes in the magnitude and frequency of extreme weather events are likely the most serious consequence of human-induced global warming. Understanding what the future portends is vital if society hopes to adapt to a very different world.
Or speaker, Dr. Michael Wehner, is senior staff scientist in the Computational Research Division at Lawrence Berkeley National Laboratory.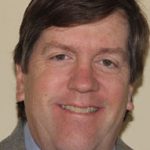 Dr. Michael Wehner
WHAT: Extreme Weather in a Changing Climate
WHO: Dr. Michael Wehner, Senior Staff Scientist, Lawrence Berkeley National Lab
WHERE: Alameda Free Library, 1550 Oak Street, Alameda, CA 94501
WHEN: 2018-09-16 — 2:00pm, Sunday, September 16, 2018
HOW:
Thanks to the thoughtfulness of Wonderfest supporters, this event has no admission charge. If you, too, would like to contribute to The Bay Area Beacon of Science, please use the "Tickets" box, below.