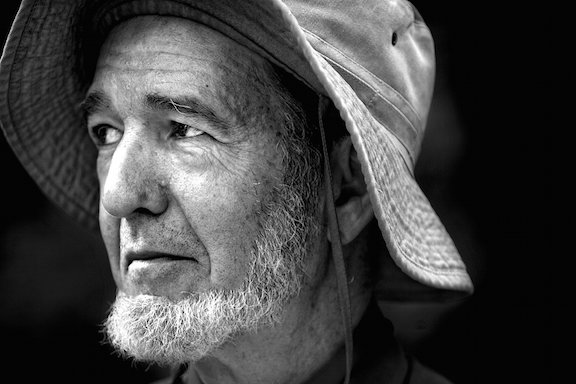 Jared Diamond, UCLA Professor of Geography, is a scientist known for drawing from a variety of fields: from anthropology to evolutionary biology. He has published several very popular science books, including Pulitzer Prize-winning Guns, Germs and Steel and, most recently, The World Until Yesterday. Diamond's conclusions are critical and provocative, exploring concepts such as how humans evolved to be so different from other animals (despite sharing over 98 percent of our DNA with chimpanzees), and why Eurasian peoples conquered Native Americans and Africans instead of vice versa. Diamond yet again challenges the way we think in "The World Until Yesterday" as he chronicles tribal peoples and what they can teach us about the shortcomings of modern society. Join Wonderfest and the Commonwealth Club for an hour of intellectual stimulation with one of the world's most celebrated polymaths.
WHAT:  An Evening with Jared Diamond
WHEN:  6:30-7:30 PM, Tuesday, December 9, 2014
WHERE:  The Castro Theater, 429 Castro Street, San Francisco CA 94114
HOW:  Presented in collaboration with the Commonwealth Club San Francisco.
WHY:  Because we're curious creatures.
Purchase DISCOUNT TICKETS:

Go to this special link: <bit.ly/diamond-eb>. Then, follow these steps:

Near the bottom of the ticketing page, click on the orange 'Enter promotional code' option (near the green "Order Now" button), type in wonderfest, and click 'Apply.' Three discounted ticket types will appear created especially for the Wonderfest community. Enter your ticket needs, and proceed with the purchase process.
Wonderfest works every day to promote the scientific outlook. For as little as $1/month, why not become a Wonderfest Patron? As the Medici family were patrons of popular art in old Italy, you can become a patron of popular science and rationality in the modern Bay Area. http://patreon.com/wonderfest (And you'll get that tax-deduction that the Medici never did!) Please become a regular supporter of Wonderfest, and help enlarge the concept of scientific community.
This Christmas, shop on Amazon Smile. It doesn't cost you a dime extra, a small percent will go to support Wonderfest and science!  http://amazon.wonderfest.org.
Watch more videos: http://videos.wonderfest.org
Join us on:
http://facebook.com/wonderfest
http://twitter.com/wonderfest