From Aristotle to Einstein, fine minds have failed to grasp key ideas in basic physics. Join the Sonoma JCC for lunch AND for an exploration of the juiciest misconceptions that plague our "common-sense" understanding of how the world works:
The Earth moves through space.
"Now" has universal meaning.
The "Old One" does not play dice with the universe.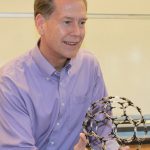 Tucker Hiatt
WHAT: BAD PHYSICS: Three Common Misconceptions in Our Grasp of Reality
WHO: Tucker Hiatt, Executive Director, Wonderfest
WHEN: 2016-11-14 Noon-1:30pm, Monday, November 14, 2016
HOW: For reservations to this "Friendship Circle" event, contact Jalena at 707-528-1476  or  jalenam@jccsoco.org.