Cosmologists have now come to a detailed understanding of what our Universe was like as a
child
(400,000 years after the Big Bang) and what it is like as an
adult
(13.8 billion years later). But what was our Universe like as a
teenager
, when the very first stars and galaxies formed? Our speaker,
Dr. Adrian Liu
, will describe current efforts to use radio telescopes to make pictures of the teenage Universe. He will present a "sneak preview" of breakthrough results that will enlighten and excite us in the next few years.
Adrian Liu is a Hubble Fellow in the Astronomy Department of the University of California, Berkeley. In August 2018, he will become Assistant Professor of Physics at McGill University and at the McGill Space Institute.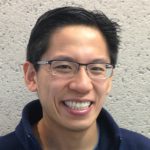 Dr. Adrian Liu
WHAT: Watching the Universe Grow Up — Oct28
WHO: Dr. Adrian Liu
WHERE:
Cushing "Mountain" Amphitheater, Pan Toll Road at Ridgecrest Blvd, Mt. Tamalpais State Park
Map: [
http://goo.gl/maps/iRRFR
]
WHEN: 2017-10-28 — 7:30pm, Saturday, October 28, 2017
HOW:
This FREE event is part of the
Bay Area Science Festival
, and is presented by Wonderfest, the Friends of Mt. Tam, the San Francisco Amateur Astronomers, and Mount Tamalpais State Park. Optional sky tour and telescope viewing will follow.
Bring a flashlight and — even though mountaintop weather (above the fog) is often warmer than down at sea level — wear warm clothes in layers. If rain or wildfire threatens, call 415-455-5370 after 4pm on event day.
PLEASE consider a contribution to Wonderfest (via the "Tickets" window, below) to support science popularization. We've never needed an appreciation of the FACTS — and of the beautiful mysteries — more!