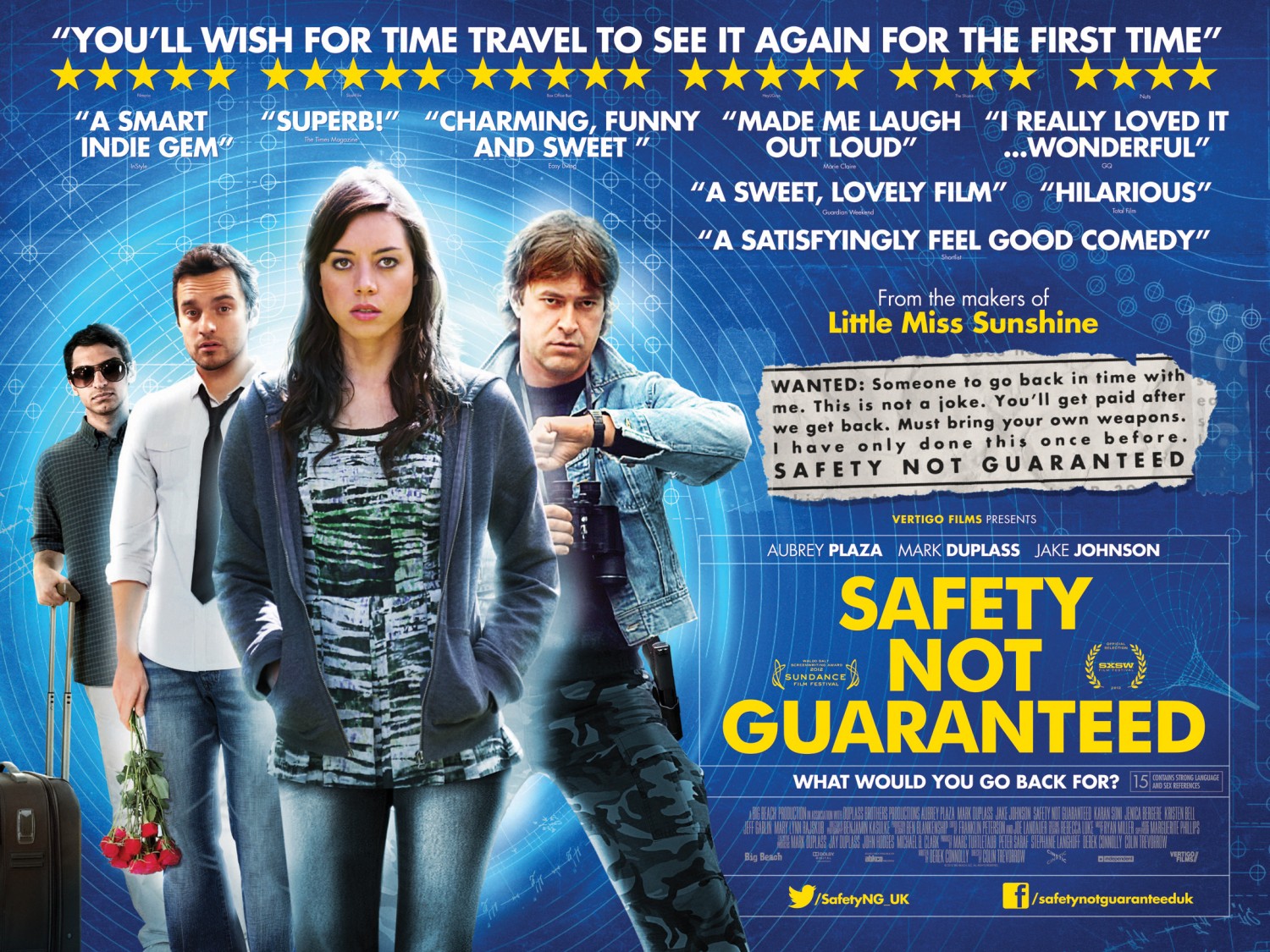 Roger Ebert wrote of this terrific little film:
"Few descriptions of 'Safety Not Guaranteed' will do it justice. It's a more ambitious and touching movie than seems possible."
Time travel is a wonderful idea.  Come explore that wonder while watching what Mr. Ebert called "a more ambitious and touching movie than seems possible."
Your evening begins at 6:30 in the lounge of San Francisco's luxurious Variety Preview Theater with great conversation and a cash bar.  SF in SF will be serving a special Deadline cocktail, as a nod to to the time travel novels of author Connie Willis.
Then, at 7:30, take limitless free popcorn to plush theater seating for a special screening of 2012's "Safety Not Guaranteed" (rated 91% FRESH by Rotten Tomatoes).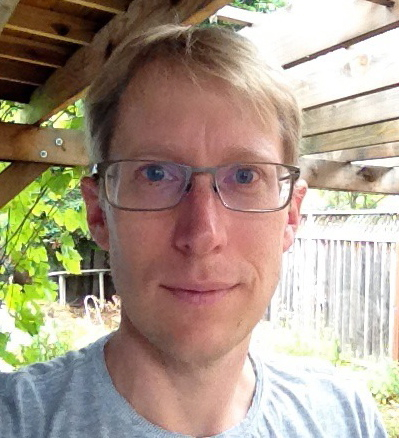 Physicist/Sci-Fi Author Ken Wharton
Finally, at about 9 o'clock, physicist and sci-fi author Ken Wharton will help us examine the logic — and illogic — of time travel.  Dr. Wharton is Professor of Physics and Astronomy at San Jose State University.  He is also author of "Divine Intervention," earning the Special Citation for the Philip K. Dick Award in 2001.
All proceeds benefit Variety Children's Charity of Northern California and Wonderfest, the Bay Area Beacon of Science.
WHAT: Time Travel Not Guaranteed: A special screening of Safety Not Guaranteed with commentary by physicist and sci-fi author Ken Wharton
WHO: Aubrey Plaza & Mark Duplass (on screen) and Dr. Ken Wharton (in person), Professor of Physics & Astronomy, San Jose State University
WHEN:  Saturday, June 8, 2013; doors open at 6:30; movie begins at 7:30.
WHERE: The Variety Preview Theater, The Hobart Bldg., 1st Floor, 582 Market Street at 2nd & Montgomery, San Francisco, CA 94107
HOW: $25 donation to support Wonderfest and Variety Children's Charity.  Reception lounge and plush theater seating for only 49 attendees.  Cash bar and candy for sale; popcorn for FREE.
ADMISSION:  $25
WHY: Because we're curious creatures … who support science (Wonderfest) and children (Variety).