We are confronting a challenging Pandemic paradox. Just as vaccines have begun to show promise and new coordinated policies provide a sense of optimism, the virus onslaught rages uncontained producing a wave of death and disease exceeding anything we have seen. Stanford virus expert Dr. Bob Siegel will discuss humanity's year-long struggle with COVID-19: where we are now, how we got here, and where we might be heading. He will discuss the unusual biology of SARS-CoV-2 and other coronaviruses, and he will identify some key unanswered questions. Dr. Siegel will also respond to audience queries pertaining to all things viral.
Robert Siegel, MD/PhD, is Professor of Microbiology & Immunology at Stanford University. Bob has won more than a dozen awards for his teaching at Stanford, and he has served as Wonderfest Advisor for nearly twenty years.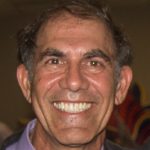 Dr. Robert Siegel
WHAT: COVID Perspectives — Historical, Personal, Biological, and Medical
WHO: Dr. Robert Siegel, Professor of Microbiology & Immunology, Stanford
WHEN: 2020-12-09 — 8:00pm PST, Wed, Dec 9 (1 hr +)
HOW:
Before joining with the Zoom link above, please make a Wonderfest contribution — via the Eventbrite portal below — commensurate with the value this event has for you.