Many systems — ant colonies, brains, and some data networks — operate without central control. Local interactions, collectively, regulate the behavior of the system. There are more than 14,000 species of ants, in every conceivable habitat. Their diverse behavior helps us understand how collective behavior evolves to deal with different environmental conditions. This talk will contrast the ways that harvester ants in the desert, arboreal ants in the tropical forest canopy, and the invasive Argentine ants in your kitchen, regulate colonies using simple chemical contacts among ants.
Our speaker, Deborah M. Gordon, is Professor of Biology at Stanford University. She is also a member of Stanford's Neurosciences Institute and Woods Institute for the Environment.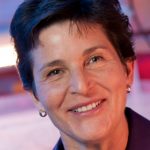 Dr. Deborah Gordon
WHAT: The Ecology of Systems Without Central Control
WHO: Dr. Deborah Gordon, Professor of Biology, Stanford University
WHERE: Box, Inc. (Rabbit Hole meeting room), 900 Jefferson Avenue, Redwood City
WHEN: 2018-09-26 — 7:30pm, Wednesday, September 26, 2018
HOW:
Free parking is available via the "Crossing/900" garage entrance, shown at center in the image below. Take a ticket upon entering the garage; we'll provide an exit code to use with the ticket upon leaving the garage. To access the Rabbit Hole meeting room, enter Box via doors just to the right (when facing the garage entrance, as shown).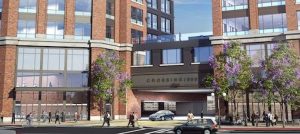 Thanks to the thoughtfulness of Wonderfest supporters, this event has no admission charge. If you, too, would like to support Wonderfest, please use the "Tickets" box, below.