We humans often do battle with creepy invaders of our living spaces. This lively talk will present the latest research on the biology, detection, and control of three particularly villainous house guests. You might be surprised to find which room in your home is their favorite target. We will have big (and little) fun, and there will be props a-plenty — some of them still crawlin' — to go around.
Our speaker, Dr. Vernard Lewis, is emeritus Cooperative Extension Specialist in UC Berkeley's Department of Environmental Sciences, Policy, and Management. He joined the Cal faculty in 1991, specializing in Urban Entomology, authoring or co-authoring more than 150 publications, and giving hundreds of lectures & presentations. Dr. Lewis was inducted into the Pest Control Hall of Fame in 2016.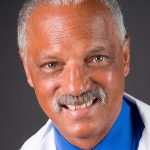 Dr. Vernard Lewis
WHAT: Strange Invaders: Ants, Termites, & Bedbugs
WHO: Dr. Vernard Lewis, Emeritus Extension Specialist, UC Berkeley
WHERE: Alameda Free Library, 1550 Oak Street, Alameda, CA 94501
WHEN: 2018-06-03 — 2:00pm, Sunday, June 3, 2018
HOW: This creepy extravaganza is FREE. But how valuable is this experience TO YOU? Please contribute to nonprofit Wonderfest, accordingly, via the Eventbrite box, below.