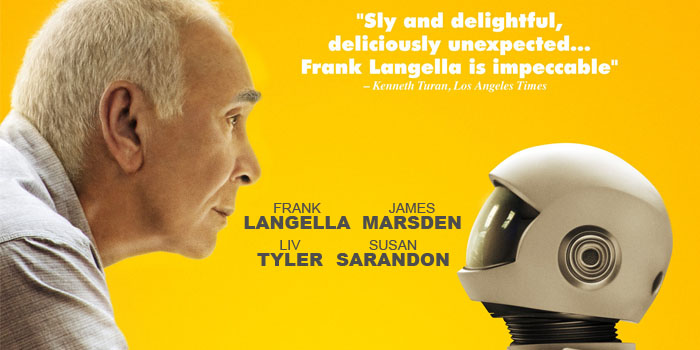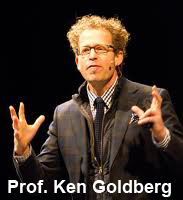 2012's "Robot and Frank" charmed and challenged moviegoers with the story of a robot that befriends an aging cat burglar, played by Frank Langella. Wonderfest and Variety Children's Charity are teaming-up to present a special screening of "Robot and Frank" along with affectionate commentary by UC Berkeley EECS professor Ken Goldberg.
The beautiful little "Variety Preview Theater" will open its doors at 6:30pm, and the movie will begin at 7:30.  Free popcorn will abound; drinks and candy will be available.  Following the movie, Prof. Goldberg will describe the current state of robotics and artificial intelligence.
Will a robot — someday soon — be your friend?  Come explore with us!
*** Only 49 seats are available. Don't be disappointed: purchase tickets early. ***
WITH PARTNERS:
BENEFITTING: Wonderfest & Variety Children's Charity of Northern California
TITLE: Will a Robot Be Your Friend?
SPEAKER:Prof. Ken Goldberg, UC Berkeley
MOVIE SCREENING: Robot and Frank <http://robotandfrank-film.com>
WHEN:  Saturday, March 23, 7:30pm (doors open at 6:30)
WHERE:The Variety Preview Room Theater, The Hobart Bldg., 1st Floor, 582 Market Street at 2nd & Montgomery, San Francisco, CA 94107
ACCOMMODATIONS:  Reception lounge and plush theater seating for 49 (maximum)
SERVING:  Cash bar and candy for sale; FREE popcorn
ADMISSION: $20 per person 
TICKETS:  http://www.brownpapertickets.com/event/338734
Please consider making a donation to Wonderfest to help us promote science. Even a modest gift will make more events like this possible.
RSVP:
RSVP