Dear Wonderfest friend,
I sometimes think that general and popular treatises are almost as important for the progress of science as original work.  – Charles Darwin
How can we inspire today's budding researchers to take science popularization as seriously as Carl Sagan, Jane Goodall, Neil Tyson, … and Charles Darwin? As the photos below hint, the answer may be: TO GET 'EM YOUNG!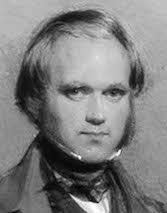 Wonderfest's new Science Envoy Program identifies Bay Area PhD students who show particular science-popularization promise. We help these young researchers to develop the subtle art and science of public speaking. The program's participants emerge as articulate Science Envoys, appearing before live Wonderfest audiences that are eager for their insights.
Here is Wonderfest's inaugural class of Science Envoys. And here is Wonderfest's first all-Envoy event, the New Science Smorgasbord. I hope you will take part on Wednesday evening, December 11, at San Francisco's StrEat Food Park. Come for the smorgasbord of gourmet truck food, and stay for the smorgasbord of new findings about viruses, stars, brains, and shapes!

…Can't make it to the New Science Smorgasbord? And/Or were you located too far away from Wonderfest's last event, The Neuroscience of Magic, at Stanford? Wouldn't it be nice to watch free, high-quality, online videos of these events? Alas, the production of such videos can be costly. Venue rental fees and speaker honoraria can be pricey, too.
Today is #GivingTuesday. Coming on the heels of Black Friday and Cyber Monday, Giving Tuesday is dedicated to the support of worthy nonprofit causes. If you believe that Wonderfest presentations are valuable — if you believe in Wonderfest's Mission of enlarging the concept of "scientific community" through public exposure to the great work of scientists — then perhaps you will let Giving Tuesday nudge you into philanthropic action.

Wonderfest's vehicle for generating support is called Patreon. It's a brand new enterprise co-founded by visionary musician Jack Conte. (Jack is also a Wonderfest Board member!) Please visit Wonderfest's Patreon page and see how inspired you will be to support science popularization.
I've heard Darwinian evolution described as "the single best idea ever."  Maybe so.  But perhaps right up there in "very good idea" territory is Darwin's speculation that "popular[ization is] almost as important for the progress of science as original work."  Please do consider becoming a Wonderfest patron on this Giving Tuesday.
Wondrous regards,
Tucker Hiatt
Founding Executive Director