"There is a beautiful continuity between the physical universe 'out there' and the subjective universe of common experience. Understanding that continuity and grasping how life and consciousness fit on the cosmic timeline gives us an uncanny perspective. It is a perspective that allows us to feel a deep unity with a much larger, much older, and much grander reality."
These words from physicist Brian Greene summarize a key point in his latest book, Until the End of Time. Dr. Greene will discuss his book and answer questions for one hour at this collaboration between Wonderfest and the Commonwealth Club Silicon Valley.
Dr. Brian Greene is Professor of Physics and Director of the Center for Theoretical Physics at Columbia University. He is also the authour of four popular books and co-founder of the World Science Festival.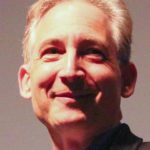 Brian Greene
WHAT: Mind, Matter, & Meaning
WHO: Brian Greene, Director, Center for Theoretical Physics, Columbia University
WHERE: Villa Ragusa, 35 S. 2nd Street, Campbell, CA 95008
WHEN: 2020-02-26 — 7pm, Wednesday, Feb 26 (1 hour)
HOW:
Use promo code WONDERFEST to purchase discount tickets at the Commonwealth Club website (blue link, below). Note that "check-in" begins at 6:15pm for the 7pm program. Book signing will follow at 8pm.