Discoveries by NASA's Kepler Mission suggest there are 
billions
of potentially habitable worlds in the Milky Way galaxy.  What has the study of planets within and beyond the Solar System taught us about our own planet Earth? We'll explore this question and learn what's next in the search for life beyond the Solar System.
Our speaker, Natalie Batalha, is an astrophysicist at NASA's Ames Research Center. She contributed crucially to the remarkable success of the Kepler Mission. Accordingly, in 2017, Dr. Batalha was named one of Time Magazine's 100 most influential people on Earth!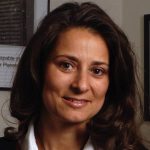 Dr. Natalie Batalha
WHAT: Life in the Goldilocks Zone
WHO: Dr. Natalie Batalha, Kepler Mission Scientist, NASA
WHERE:
Cushing "Mountain" Amphitheater, Pan Toll Road at Ridgecrest Blvd, Mt. Tamalpais State Park
Map: [
http://goo.gl/maps/iRRFR
]
WHEN: 2018-07-14 — 8:30pm, Saturday, July 14, 2018
HOW:
This FREE event is presented by Wonderfest, the Friends of Mt. Tam, the San Francisco Amateur Astronomers, and Mount Tamalpais State Park. Optional sky tour and telescope viewing will follow.
Bring a flashlight and — even though mountaintop weather (above the fog) is often warmer than down at sea level — wear warm clothes in layers. If rain or wildfire threatens, call 415-455-5370 after 4pm on event day.
PLEASE consider a contribution to Wonderfest (via the "Tickets" window, below) to support science popularization. We've never needed an appreciation of the FACTS — and of the mysteries — more!