We humans often do battle with creepy invaders of our living spaces. Entomologist Vernard Lewis will present the latest research on the biology, detection, and control of villainous house guests: insects that occupy the nooks and crannies of our homes — particularly ants, bedbugs, and termites. He will also display some of the creepy-crawlers, both dead and alive. (Do NOT take these home!)
Dr. Vernard Lewis is emeritus Cooperative Extension Specialist in urban entomology at UC Berkeley's Department of Environmental Sciences, Policy, and Management. He chaired the United Nations' termite dream team: the Global Termite Expert Group.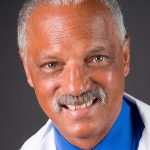 Dr. Vernard Lewis
WHAT: Insects: The Good, The Bad, and The Ugly
WHO: Dr. Vernard Lewis, Emeritus Extension Specialist, UC Berkeley
WHEN: 2019-03-13 — 6:30pm, Wed., March 13 (1.5 hrs)
HOW:
This FREE event is produced by Wonderfest in collaboration with the Castro Valley Educational Foundation and Castro Valley Science. Our venue, CV High School, is a 15-minute walk (or 5 min by car) from the Castro Valley BART station. Find abundant parking in lots on Mabel Avenue and Redwood Road. Please be sure to register via the link, below.