Dear friends,
Is this the first or second Wonderfest newsletter that you have received in … ages?
I have learned that many — maybe even most — of the 2000+ email addresses on the Wonderfest mail list have not been receiving these letters. Two-years-worth of monthly newsletters may have gone largely undelivered!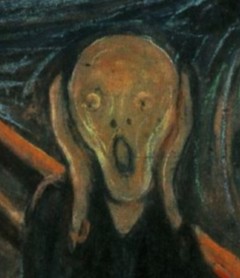 I'd be surprised if this news breaks any hearts.  😉  But it does quite a cardio stomp on mine. That's because these newsletters have described some truly 
wonderful
ideas and events. For the record, here is our 
online newsletter archive
.
The Wonderfest
Board of Directors
and I would like to learn from our newly rediscovered friends — and from our old ones. So, in an effort to improve not only Wonderfest's programs but also its funding, we want to hear from you our dear supporters.

Will you kindly take a moment — 5 minutes at most! — to respond to this crucial
Improving Wonderfest survey
?  Your feedback will be invaluable in re-shaping Wonderfest and in generating new ideas for funding our critical programs.
In hopeful thanks … and wondrous regards,
Tucker Hiatt
Founding Executive Director