How "future-oriented" are you? In the near term, nearly half of US adults would have trouble finding $400 to cover an emergency expense. Looking further ahead, our collective futures are threatened by global climate change. Meeting such challenges partially depends on the human ability to regard future selves as continuous with — if not identical to — current selves. What does psychology research have to say about future self-continuity so that we might better guide our individual and collective development?
Our speaker, Dr. Brian Knutson, is Professor of Psychology & Neuroscience at Stanford University. His research, generally encompassing the neural basis of emotion, has been featured in both popular and academic media including the Economist, Nature, the New York Times, NPR, and Science.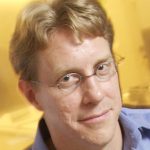 Brian Knutson
WHAT: The Future of You
WHO: Brian Knutson, Professor of Psychology & Neuroscience, Stanford
WHEN: 2021-06-10 — 7:30pm PDT, Thu, Jun 10 (1 hour)
HOW:
How valuable will these psychology and neuroscience insights be to YOU? Accordingly, kindly use the Eventbrite space (below) to help Wonderfest share these — and other — science insights with the world.