Physical activity is powerful medicine: it can promote health and change the trajectory of aging. Science has taught us much about the pathways of disease, the causes of aging, and the mechanisms by which exercise exerts its benefits. Now, targeted exercise strategies can slow the aging process and improve both health and fitness.
Our speaker, Dr. Anne Friedlander, is Adjunct Professor in Human Biology at Stanford University. She has broad research experience in the areas of enhancing human performance, physiology in extreme environments, and using physical activity to promote healthy aging.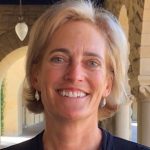 Anne Friedlander
WHAT: Exercise and Aging
WHO: Anne Friedlander, Adjunct Professor of Physiology, Stanford
WHEN: 2021-05-19 — 8pm PDT, Wed, May 19 (1 hour)
HOW:
What value does this experience have for you? Accordingly, please contribute to nonprofit Wonderfest in the Eventbrite space, below.