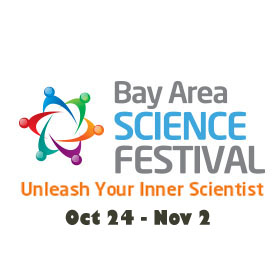 Wonderfest-hosted Bay Area Science Festival events.  However, there are many more events going on between Oct 24 and Nov 2.  Find out more at BayAreaScience.org.
Science-Comedy Improv Blitz

Actors meet scientists! See what happens when experts in comedy improvisation glorify, qualify, and versify the science insights of earnest PhD students (Wonderfest's Science Envoys)… Laughter joins learning to capture your imagination.

IS ANYBODY OUT THERE?

The evening will begin with a lecture and slide presentation by UC Berkeley researcher Dan Werthimer. Then Paul Salazar, the Urban Astronomer, will lead the audience in a brief tour of the night sky. Finally, all attendees are invited to walk to a nearby site where the San Francisco Amateur Astronomers will make their telescopes available for public deep-sky observing.