Many scientists now think that there might be more than a single universe. Our Universe may be just one example in a far larger "multiverse," but an unusually complex one that is conducive to the existence of life. Come learn about the relevant lines of reasoning and their profound implications.
Our speaker, Dr. Alex Filippenko, is one of the world's most highly cited astronomers. He was the only person to serve on both teams that simultaneously discovered the Nobel-worthy accelerating expansion of the universe. Alex has been voted UC Berkeley's "Best Professor" a record nine times.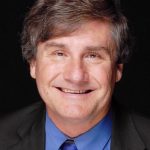 Alex Filippenko
WHAT: A Universe of Universes? Reflections on Life and the Cosmos
WHO: Alex Filippenko, Professor of Astronomy, UC Berkeley
WHERE:
Cushing "Mountain" Amphitheater, Pan Toll Road at Ridgecrest Blvd, Mt. Tamalpais State Park
Map: [
http://goo.gl/maps/iRRFR
]
WHEN: 2018-04-21 — 8:00pm, Saturday, April 21, 2018
HOW:
This FREE event is presented by Wonderfest, the Friends of Mt. Tam, the San Francisco Amateur Astronomers, and Mount Tamalpais State Park. Optional sky tour and telescope viewing will follow.
Bring a flashlight and — even though mountaintop weather (above the fog) is often warmer than down at sea level — wear warm clothes in layers. If rain or wildfire threatens, call 415-455-5370 after 4pm on event day.
PLEASE consider a contribution to Wonderfest (via the "Tickets" window, below) to support science popularization. We've never needed an appreciation of the FACTS — and of the beautiful mysteries — more!