The Declaration of Independence proclaims our right to "life, liberty, and the pursuit of happiness," but not to the pursuit of 
pleasure
. What is the neurological difference between these two positive emotions of
happiness
and
pleasure
? Has society's exploitation of pleasure systematically weakened our grasp on happiness? What has caused the twin epidemics of these emotions' negative extremes: addiction (from too much pleasure) and depression (from too little happiness)?
Our speaker, Dr. Robert Lustig, is professor of pediatric endocrinology at UC San Francisco. His new book, The Hacking of the American Mind, explores the scientific, cultural, historic, economic, and social causes of our modern problem with pleasure.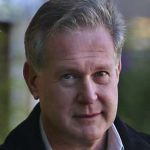 Dr. Robert Lustig
WHAT: Pleasure vs. Happiness: The Neuroscience & Sociology of Two Goods
WHO: Dr. Robert Lustig, Professor, UC San Francisco
WHEN: 2017-11-02 — 7:00pm, Thursday, November 2, 2017
HOW: This FREE event is presented in collaboration with BookShop West Portal. Please register with Eventbrite, below; and please consider purchasing Dr. Lustig's new book upon arrival at the BookShop.