Browsing articles tagged with " physics"
Renowned researcher-teacher (and co-discoverer of dark energy) Alex Filippenko will present key video excerpts from Carl Sagan's legendary COSMOS television series, offer up-to-date commentary, and invite audience questions.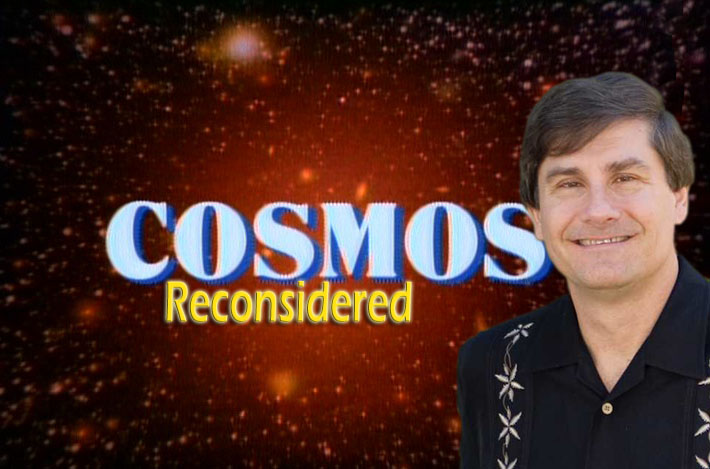 Do you remember when Carl Sagan urged us to explore beyond the "shores of the cosmic ocean" and to search for other planetary voices in the "cosmic fugue" of life? How about when Sagan helped us to imagine the fourth dimension by using cute little cut-outs scurrying around Flatland? Or when he gently debunked alien-abduction claims while explaining and encouraging the SETI efforts of real scientists?
Since the COSMOS television series aired in 1980, it has become the most watched science documentary of all time — seen by more than half a billion people! Ann Druyan (Sagan's widow) and Neil deGrasse Tyson will release a remake of COSMOS in 2014. Until then, we in the Bay Area are lucky to have astronomy legend Alex Filippenko shining his insight and enthusiasm onto our favorite COSMOS episodes.
Please join Wonderfest and Ask a Scientist for "COSMOS Reconsidered, with Alex Filippenko." Get your questions answered about the profound revelations of that landmark PBS series.
WHO: Dr. Alex Filippenko, Professor of Astronomy, UC Berkeley
WHEN: 7:00-9:00 PM, Tuesday, July 31, 2012
WHERE: Namaste Hall, California Institute of Integral Studies, 1453 Mission Street, San Francisco

Co-Sponsored with the Mt. Tam Astronomy Program

8:30 PM, Saturday, June 23

Mountain Theater, Marin

Michael Kuhlen, Postdoctoral Fellow at the Theoretical Astrophysics Center, UC Berkeley

More than 80% of the material universe consists of stuff we don't understand. This "dark matter" gravitates, but it does very little else; in particular, it doesn't emit, reflect, or even absorb light. Over the next decade, a combination of astronomical observations and particle physics experiments hold great promise to finally shed light on the nature of dark matter.

This lecture will be followed by a guided tour of the night sky provided by Paul Salazar, the Urban Astronomer. Then, true space cadets are invited to walk to the nearby Rock Spring parking lot to peer through telescopes of the San Francisco Amateur Astronomers.

RSVP
Upcoming Events
Radical Physics !
Past Events
Hot Science Spots